The Inspiration:
Sometimes the beads themselves are all the inspiration one needs, and nothing beats a great seed bead mix. Whether purchased or created, the chaotic look of mixed beads has definate appeal. They can be paired with a single contrasting or complimenting color for a bold statement, but these beads need to stand alone.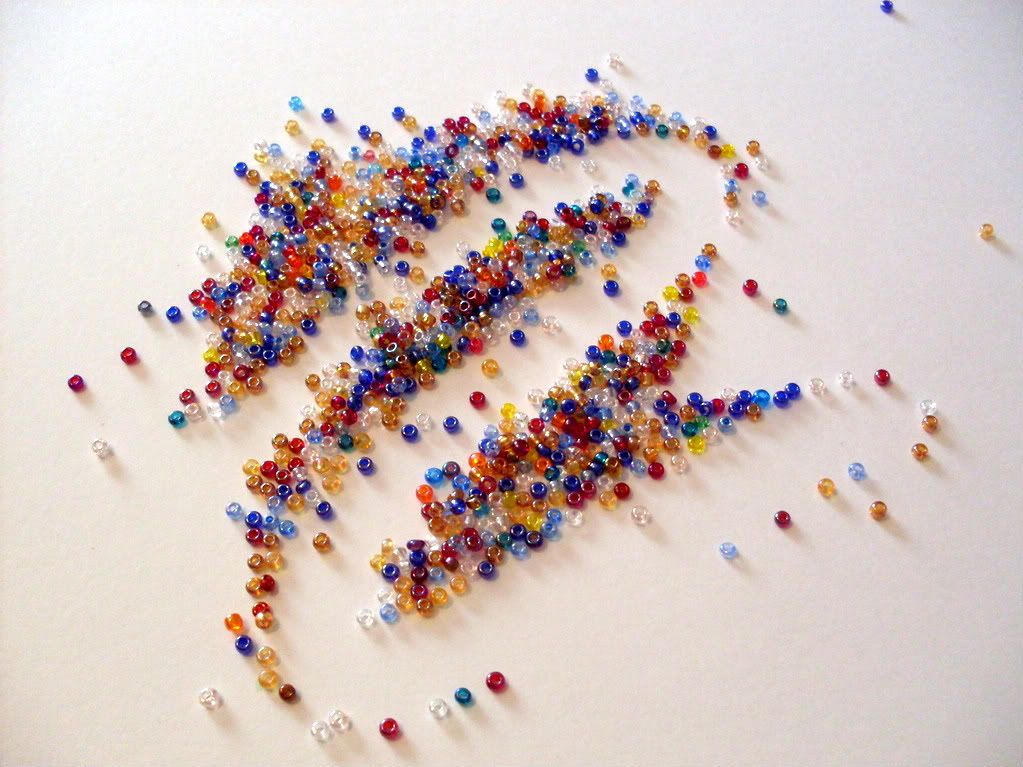 The Beads:
This bead mixture is made from multi-colored transparent iris seed beads, from Canadian Importer
JohnBead
. White and beige stand out among reds, blues and yellows, with a dash of purple, brown and green for good measure.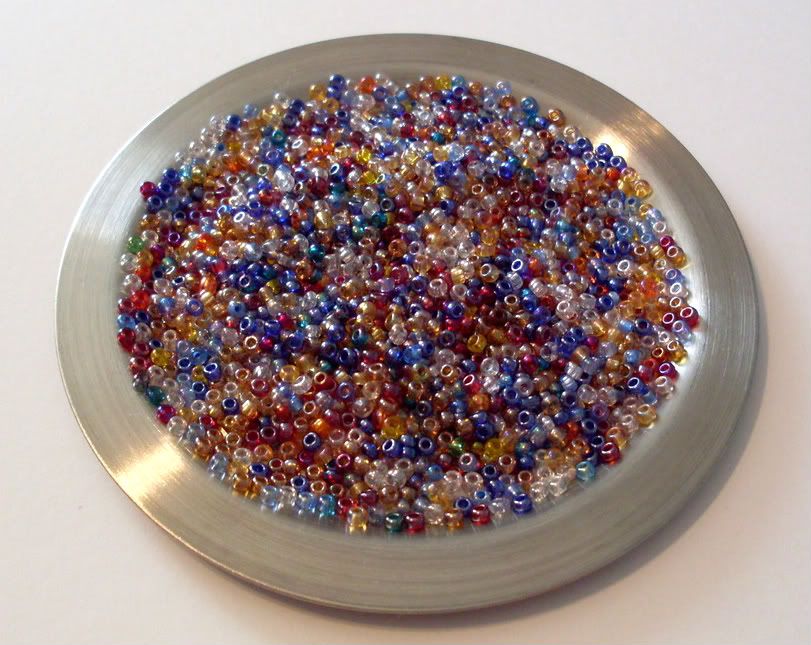 The Beadwork:
Presenting "Confetti Rope". A simple peyote stitch tube becomes a bright, cheerful necklace with these multi-colored seed beads. The necklace measures 22 inches (56 cm), and features a lucite bead clasp. With 12 beads in the base row, the peyote tube has an outside circumference of 1-1/4 inches. It can also be wrapped three times and worn as a wrist bangle.
Your Turn:
Use or create your own bead mixture and let it stand out in a unique piece of beadwork. Share your pictures and ideas on the
Beading Challenges Forum
.