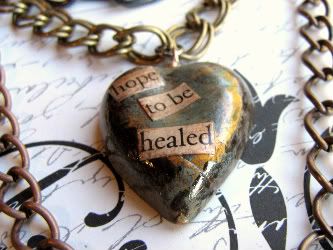 The tired old expression "one man's junk is another man's treasure" is one that may apply to mixed media artists, but it doesn't flatter much. For one thing, some of the most amazing artists working with found objects and unique materials are women. As the fairer creatures of our species, we have a unique ability to capture beauty in our favorite mediums; turning cast-offs into couture is one of those special talents.
Heather Teasley, otherwise known as Madame Teasley of
le Boudoir Secret
, has a passion for rare and unique materials, which she uses in her incredible jewelry designs. Through unique beads, ephemera and embellishments, she creates jewelry that shares a personal side of the wearer. Her philosophy is that jewelry should be one of a kind, because each person is one of a kind.
Inspirational Beading:
Has jewelry design always been a passion for you?
Heather:
I have a passion for telling stories. So designing jewelry that tells a story is very fulfilling.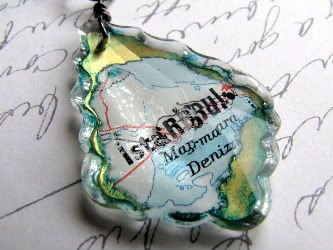 Inspirational Beading:
What types of things inspire you the most?
Heather:
I am inspired by items that have a history or have been used for other purposes.
Inspirational Beading:
What is your favorite color to work with?
Heather:
I like gold/copper and patina green.
Inspirational Beading:
What is the most unique material you have ever used?
Heather:
I have used broken glass and old candy tins to create jewelry. Also, copper pipes are one of my favorite things to use.
Inspirational Beading:
Who do you hope to inspire with your work?
Heather:
I hope to inspire those who are filled with a passion for life and a love for the obscure.
Heather is a lover of all things "forgotten, old, broken and rusted", and is a 2-D artist and graphic designer as well as an assemblage jewelry maker. You can check in with Heather's latest creations and inspirations on her blog,
Living with a Constant Muse
, or connect with her on
Facebook
. Her website,
Once Possessed Studios
, includes a gallery and information about shows and events featuring her paintings and other works.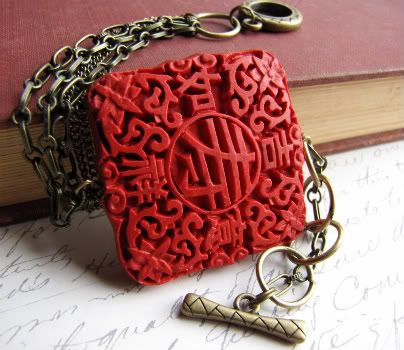 Copyright 2009 Inspirational Beading and le Boudoir Secret