Congratulations to Debbie of
Abracadebra Designs
, who has won the
Cobalt Blue bead draw
! I am so pleased to have found a good home for this collection of delightful beads! I can't wait to see what she does with them.
I asked each entrant to describe a perfect memory to capture with beads, and here's what she said:
If I could recreate a memory in beads it would have to be of the view from my hotel balcony of Lake George, NY. I have never been on a tropical vacation, so to me Lake George is the most beautiful place on the planet. Anyhow that view was in the early am, sun just coming up over water, mountains in the background. The various shades of early am sky, water, foliage and distant mountains was absolutely breath taking. I swear it almost made me cry, if you know what I mean. It was just so beautiful and peaceful.
To celebrate this marvelous inspiration, I created a treasury of picks reminiscent of morning on a mountain lake. To learn more about the artists featured, visit
Lakeside Morning
.
Thank you so much to everyone who entered the giveaway, and happy beading!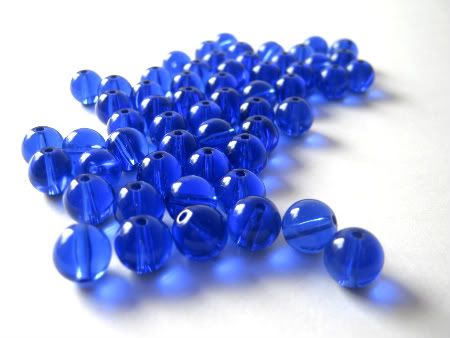 Copyright 2010
Inspirational Beading
and Etsy.com